THE TAPROOM OPENS FOR SUMMER!
It's official – the Taproom is now open for the Summer Season! As keen Signal Brewery fans will know, we've been opening up on 'sporadic' (read: good weather) days since April but from today, the Signal Taproom will be open EVERY Friday (from 4pm to 6pm) and EVERY Saturday (from 1pm to 7pm) until September.
Whatever the weather, we've got you covered – with indoor shelter and an outdoor terrace to accommodate whatever Mother Nature has to throw at us. Join us to enjoy the freshest of pints in the most authentic of settings.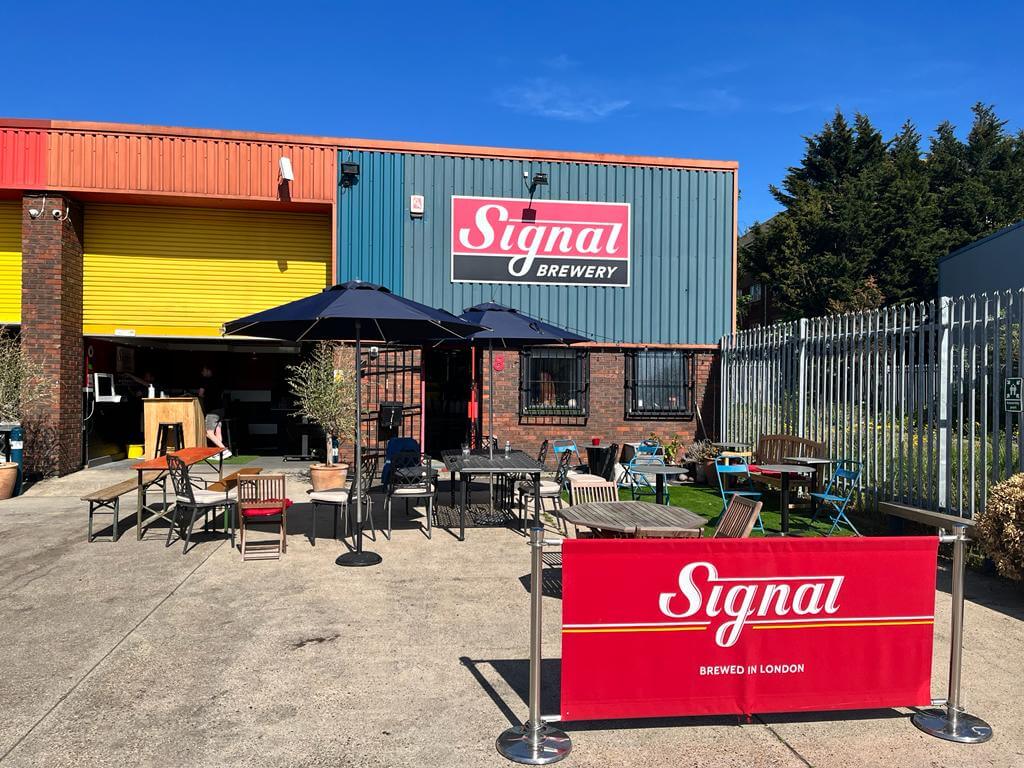 But it's not just for craft beer drinkers – our South London Taproom has something for everyone – with wine, cocktails, spirits and soft drinks all available from our welcoming staff.
Sit back and relax or enjoy some friendly competition over a game of darts or table tennis.
This Summer, we'll also be wheeling out the big screen and showing a few key sporting events – including Wimbledon, the Women's EURO and the Grand Prix.
And on extra special days – we'll bring out the DJ 😉
So if you're looking for a London Taproom to hang out in this summer CLICK HERE to book a table and see what we've got to offer.