Welcome to Signal Brewery & Taproom
Proudly pure & fresh, Signal was established in Croydon, South London in 2016.
We make a range of delicious and fresh beers on-site in keg, cask and can.  We love natural brewing and staunchly avoid the use of any preservatives or additives.
We also produce a delectable and award-winning LONDON DRY Gin at our partner distillery in Sussex.
All of our products can be found in our online STORE, in pubs, bars and restaurants across London or via a no-nonsense SUBSCRIPTION, with no contract.
They're also available from our TAPROOM. Check opening times and book a table here.
Signal Taproom
Our Taproom is the perfect drinking spot all Summer and for events, sporting and otherwise, for the rest of the year.
We stock a wide range of drinks and nibbles and have occasional DJ's and live music.
There is also table tennis, darts and a big screen to keep you entertained.
Private hire of the taproom is available so please contact us to discuss.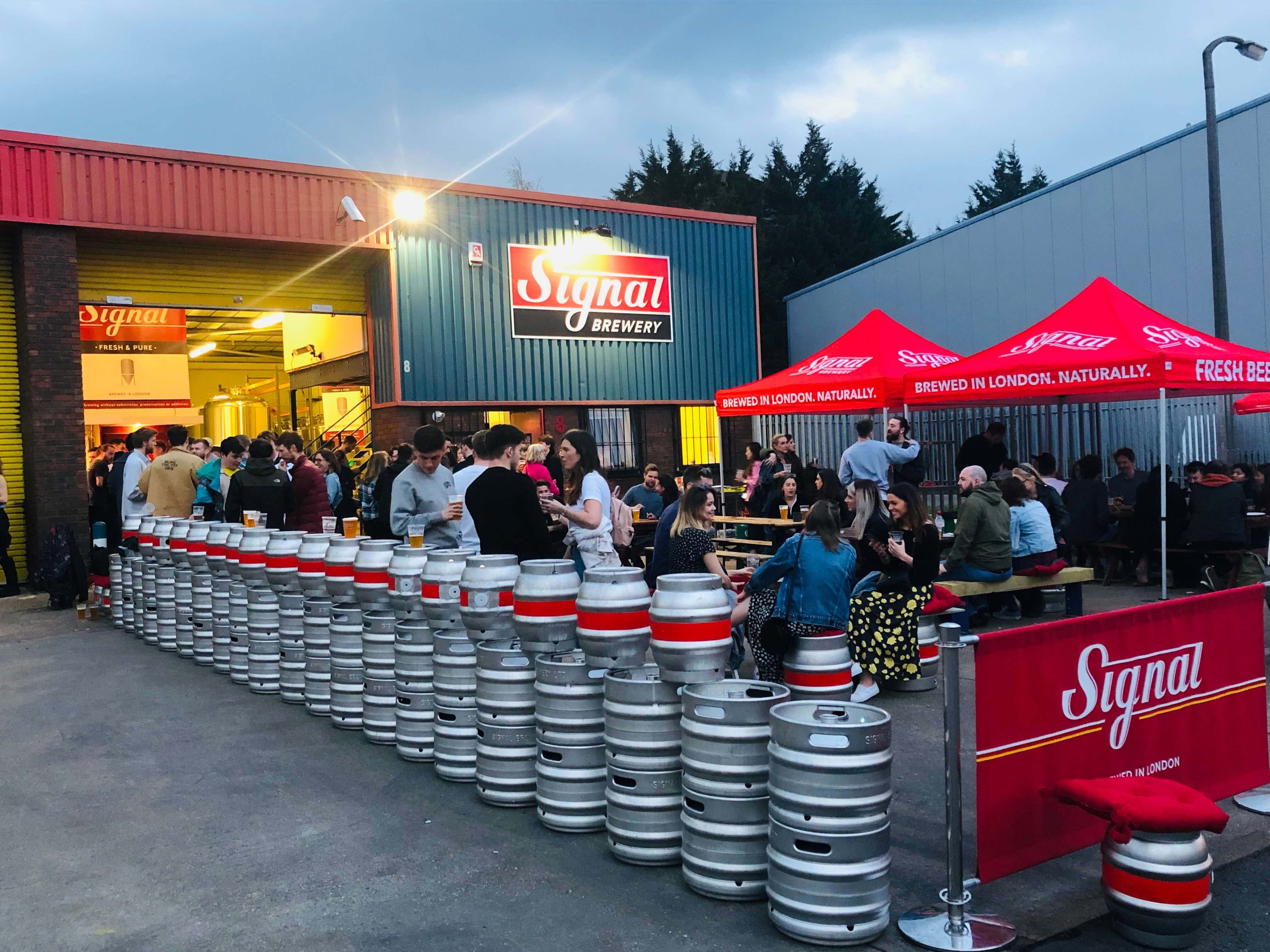 Join us for Oktoberfest!
We're proud of our South London roots but very happy to jump aboard German traditions in the name of celebrating good beer!
Next month, we're joining forces with our neighbours Anspach and Hobday, to hold an Oktoberfest event the Bavarians would be happy to raise a Stein to.
For those unfamiliar – Oktoberfest is the world's largest Volksfest (a large event in German-speaking countries which usually combines a beer festival or wine festival and a travelling funfair). The 3 week event is held annually in Munich, Bavaria, Germany around late Sept/Oct and attracts more than six million international and national visitors.