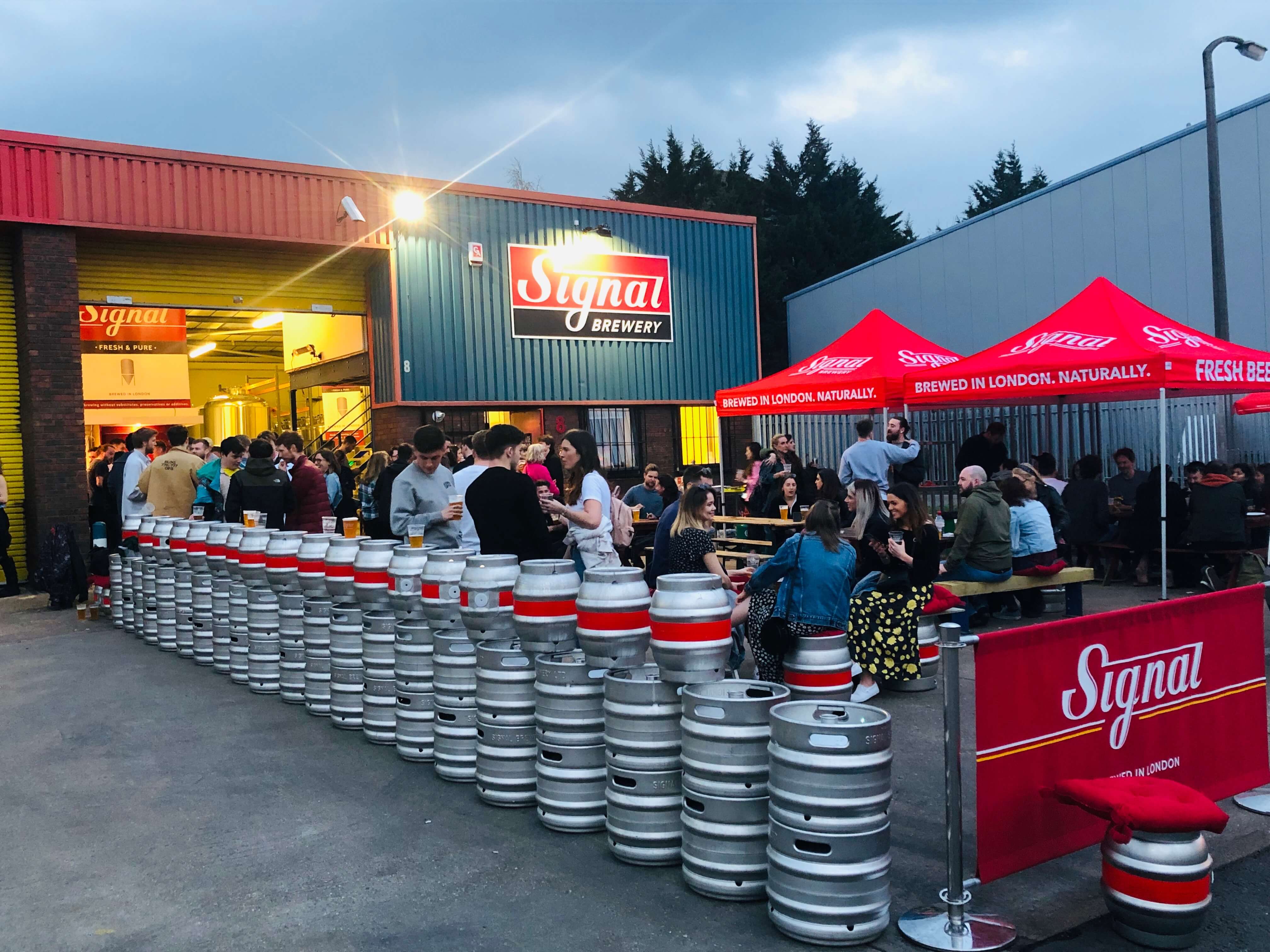 In line with government guidelines, the taproom at the brewery is now able to open again al fresco on the first Saturday of every month 12:30-19:00 serving fresh beers, wine, cocktails, soft drinks & nibbles.  We will be covid-cautious at all times - please book ahead on 020 8684 6111 (max 6 guests per table) and check in on arrival.

We are also open inside for tables of up to 6.

There is masses of space, fresh air, music and table-tennis and cover from dodgy weather.

Get in touch if you would like to hold an event with us.  We have space for up to 200 guests and it's easy to organise street food and music, too.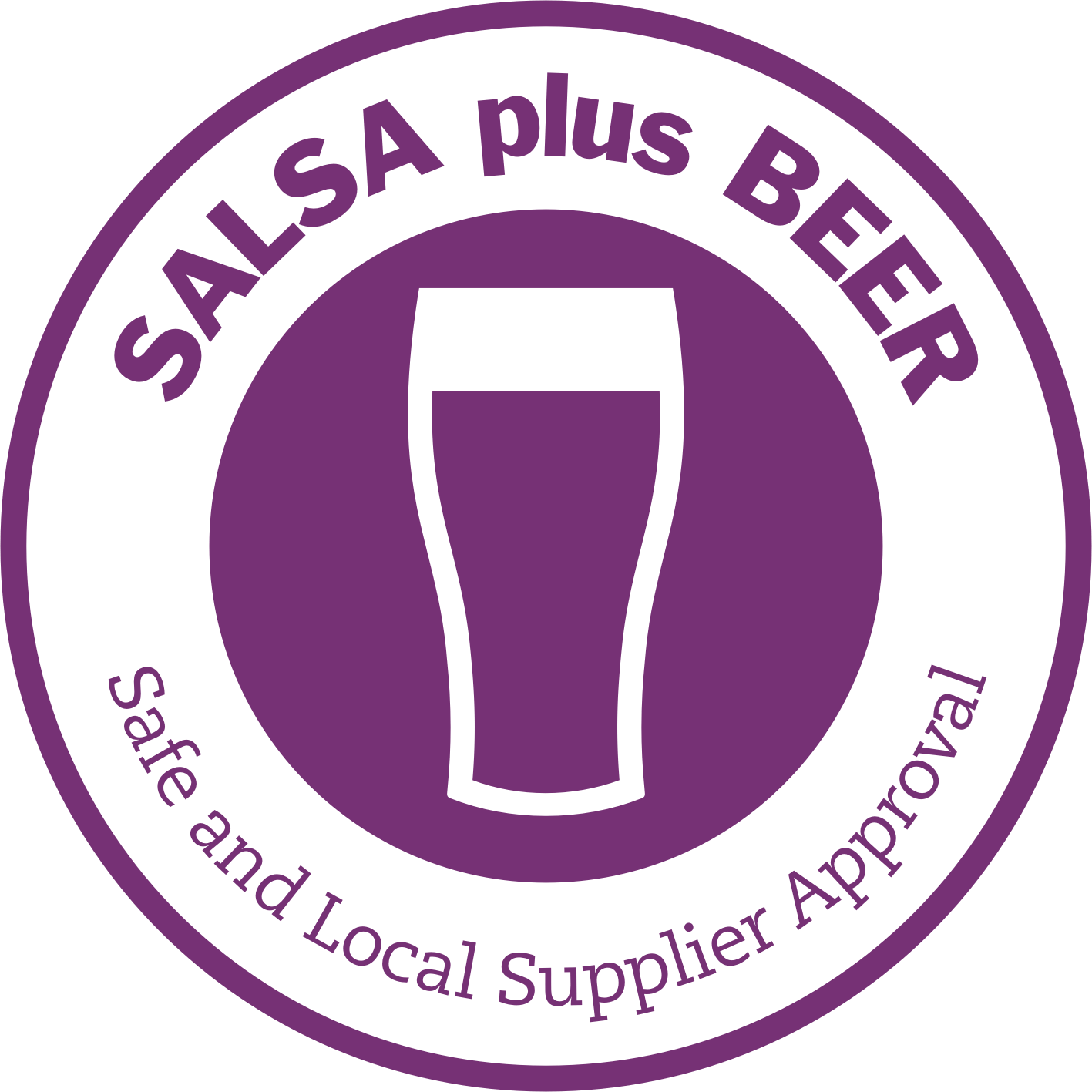 We are the proud holders of  SALSA+Beer:  a certification of good practice in our brewing and packaging and which demonstrates that we are adhering to the safety, legality and quality standards expected by the UK food industry.

CLOUD NINE at The O2 is back OPEN!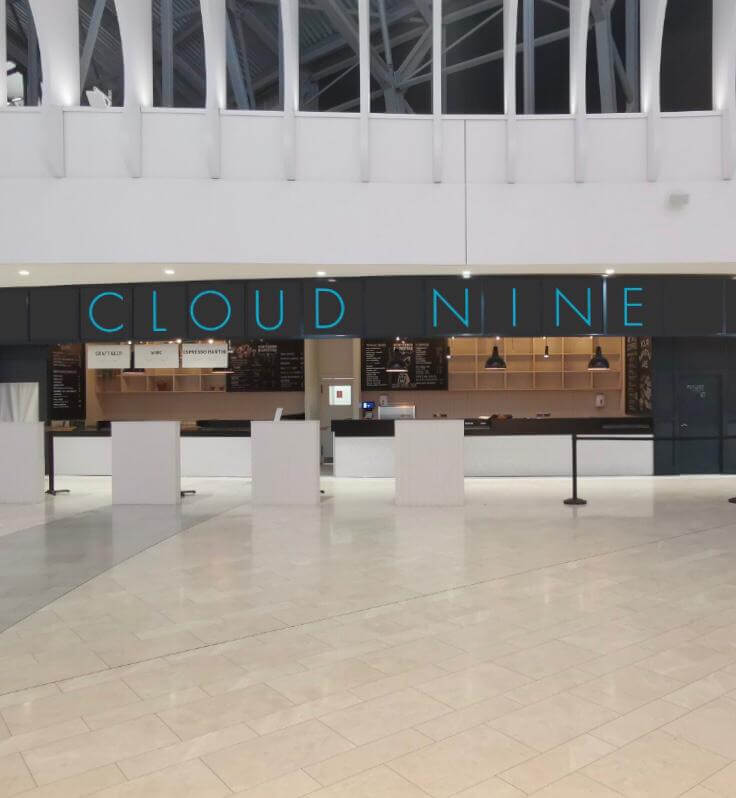 In accordance with current government guidelines, we are now able to open our cafe/bar Cloud Nine in the Icon retail outlet at The O2 in Greenwich.

Take the escalator up to the 1st floor and in 60 seconds you can be in Cloud Nine, grabbing delicious takeaway coffee, pastries, snacks, fresh beers, and gin!





Contract brewing & canning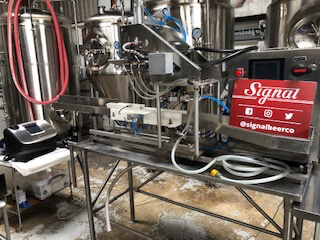 We offer contract brewing at Signal and mobile canning at yours.  Contact us to discuss your requirements and we'll try to find a solution.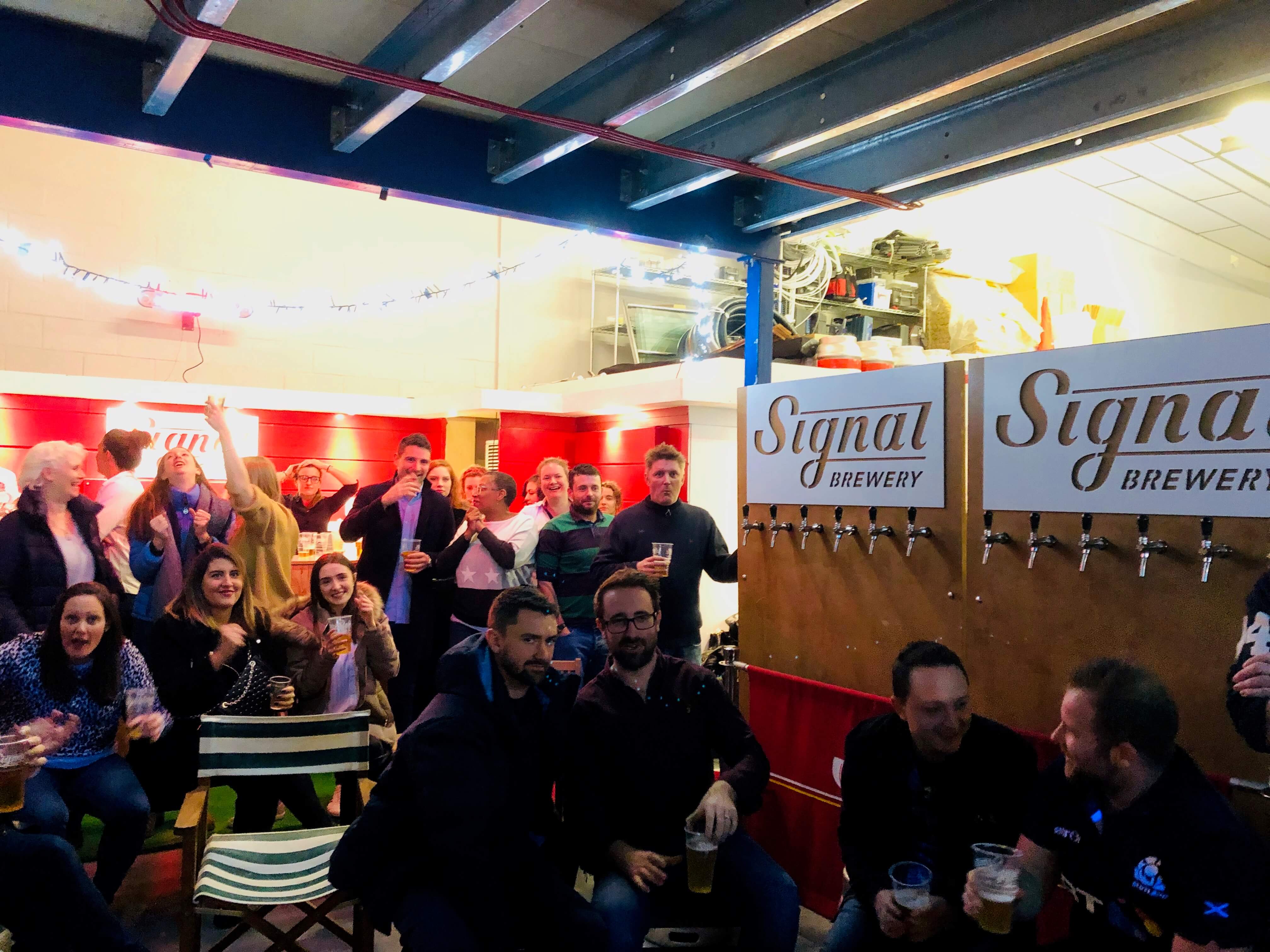 Currently open on the first Saturday of every month from 12:00 - 19:00, always al fresco and now able to welcome groups of up to 6 inside.  Please ensure you scan in on the NHS tracking app.

We have Fresh beers, wines, spirits, cocktails, softies, TT and arrows.

The space is available to hire for groups of up to 200, with multiple options on food.

Be prepared to DJ, too - we like everyone to play what they would like to drink to!